The RealWear HMT-1 is a powerful hands-free Android™ tablet class wearable computer and collaboration device that provides the foundation for Connected Worker programs.
A fully rugged head-mounted device, it optionally snaps into safety helmets or attaches to bump caps and can be used with safety glasses or corrective eyewear. The high-resolution micro display fits just below your line of sight and views like a 7" tablet. It's an industrial dashboard: there when you need it and out of your way when you don't.
The HMT-1 works with powerful software applications from Realwear solution partners in four core categories, each optimized for completely hands-free voice control. That means no scrolling, swiping, or tapping – just simple voice commands. Use it for remote mentor video calling, document navigation, guided workflow, mobile forms and industrial IoT data visualization.
Demonstrations are now available from Image Supply Systems. 
Contact Brendan Nourse or Frank O'Reilly for further information and to arrange your demonstration.
Education & Remote Demonstration
RealWear headsets are equipped with a high-definition camera that can be used to capture images or videos from the wearer's perspective. They can be used for multiple scenarios in education and remote demonstration settings.
RealWear headsets are equipped with a high-definition camera that can be used to capture images or videos from the wearer's perspective. Firstline workers can use the devices for hand-free verification and visual documentation.
Increase accessibility to expert knowledge while in the field. A high-definition camera, two-way audio, noise cancellation and high-resolution micro-display allows remote mentors or experts to guide frontline workers on site.
RealWear connected worker solutions work seamlessly with industrial IoT applications to give operators the real-time data they need to operate, inspect and maintain equipment.
Hands-free access to digital documents enables frontline workers to get relevant information when they need it most. By being able to reference technical documents while working on equipment, workers are empowered to work more efficiently and safety.
Digital workflow solutions provide visual instructions, checklists, data entry and visual documentation of completed steps while on the go. RealWear connected worker solutions enable workers to boost productivity while reducing operational errors
Sometimes, an onsite worker needs support. Using RealWear, the worker can engage in video calls and have a full team of remote collaborators to overcome unique or difficult challenges.
Industry Specific Solutions
Every industry is different, but all frontline tasks can be made safer and more efficient with connected worker solutions.
Connected worker solutions can help frontline medical workers collaborate with specialists and the greater medical community. Hands-free solutions and telemedicine capabilities help keep patients and staff safe.
Field service workers using RealWear headsets have streamlined processes to achieve greater productivity and efficiency.
Customer service doesn't end after the car sale. In fact, it's just beginning. Learn how RealWear is helping technicians return vehicles back to their drivers more quickly by streamlining the maintenance process.
Global energy and utility leaders trust RealWear to empower and connect their global workforce. RealWear's connected worker solutions improve frontline workers' accessibility to reference materials and expert knowledge, enabling them to get vital information at the point of need.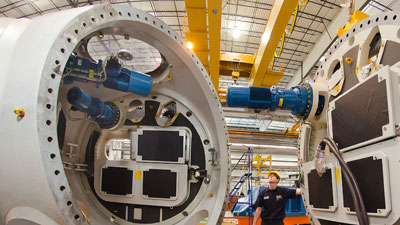 Digital transformation through IoT, AI and connected worker solutions will enable your workforce to work safely and effectively next to collaborative robots and factory equipment. Reduce downtime, errors and injury risk while accelerating production to meet the growing global demand.
RealWear devices' rugged designs give frontline operators hands-free IOT data visualization to safely and easily operate, inspect and maintain equipment. The HMT-1Z1 is the only remote collaboration tool that's rated to be intrinsically safe in potentially explosive atmospheres.
Contact Image Supply Systems for further information:
Brendan Nourse
T: +353 (0)87 252 6665
E: brendan@imagesupplysystems.com
Frank O'Reilly
T: +353 (0)85 165 7827
E: frank@imagesupplysystems.com